Fellow & Prospective ABCD Members,
Thank you for your interest in our organization. It's my privilege to serve as the President of the Eastern NY Chapter of the Association of Bridge Construction and Design (ABCD). This year marks a milestone year for our organization as we celebrate our 25th year since establishment. Throughout the year, we will reflect on the history of this organization and honor those who helped establish the organization.
So what is ABCD?... "ABCD is a community of bridge owners, designers, constructors, and suppliers devoted to improving and encouraging the science of bridge design and construction by providing a forum for members to exchange and develop new ideas and techniques".
Why should you get involved? …..
Network with professionals in your industry
Learn about what others are doing in the bridge construction industry
Increase awareness about our industry to the community
Support programs to encourage students to enter the Bridge Design and Construction industry
How can you help?.....
Become a member or recruit a member.
Attend a dinner meeting
Volunteer to assist the Board of Directors in some capacity
Support one of our student educational opportunities
Have your organization become a Corporate Sponsor of ABCD
To renew your membership or join for the first time, please complete the Membership Form for 2019.
Thank you for your interest and I look forward to seeing at one of our events this year.
Best Regards,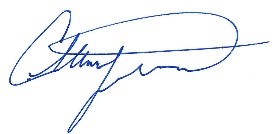 Charles Tutunjian, PE
President
ABCD Eastern NY (2018-2019)