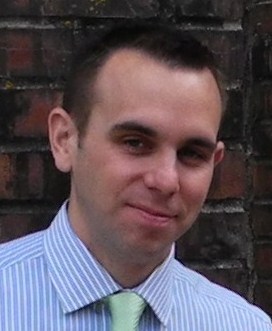 Dear ABCD Member:
Welcome to the ABCD's 2018 Program Year! Annual ABCD Membership Dues for 2018 are due and payable by February 15, 2018. A copy of our Membership Renewal Form is attached for your use. The annual membership dues are $30, payable to "Eastern New York ABCD." Please review, update and return the Renewal Form so that we may keep your records up to date.
Increased Community Involvement
The annual dues are used to maintain our support for the engineering community events that our members have consistently participated in over the past 20+ years. These events include Engineer's Week and the model bridge competition we co-sponsor with ASCE/SEI; the Capital District Future City Competition for middle school students interested in the engineering profession; and the Statewide Conference on Local Bridges. With our support, these events continue to advance the profession of bridge engineering and construction.
Corporate Sponsorship
In 2018 we will be asking for your organization's financial support by becoming a sponsor of the ABCD Eastern NY Chapter to help us sustain and expand the mission of our organization, promote our industry to the local community as a whole, as well as future generations of Engineers, Contractors, and Suppliers. By becoming a sponsor, your organization's name will be included in all correspondence issued by the ABCD Eastern NY Chapter. Supporting members will be listed on the left side margin of all flyers, letters, and on each page of our website. To find specific details and benefits of the two levels of sponsorship available to your organization please click here. For the form to apply for sponsorship click here.
Membership Recruitment Drive
This year again the Board of Directors has also renewed the Special Membership Recruitment drive. Members that recruit one new member in 2018 will receive a $10 credit towards their 2019 membership dues. If a member recruits two new members in 2018, they will receive free membership in 2019. In order to receive credit for your recruiting efforts, please distribute copies of the Special Membership Recruitment Form to potential new members with your name printed under the "Nominating Member" section.
Why be involved in ABCD?
"ABCD is a community of bridge owners, designers, constructors, and suppliers devoted to improving and encouraging the science of bridge design and construction by providing a forum for members to exchange and develop new ideas and techniques".
The Eastern NY Chapter has a range of members with varied experience in all facets of bridge engineering and construction. In line with our Mission Statement, our technical programs are selected so that members from all aspects of our industry can come together to share knowledge and ideas for the betterment of our New York State infrastructure. We will continue to offer a program consisting of project case studies, technical seminars, training, and site tours on topics of interest to our membership. With your support, the Eastern New York Chapter of ABCD will continue to serve the Capital District bridge community and provide an outlet for sharing industry knowledge.
For all that we can do together; we urge you to maintain your membership and continue to invite your co-workers and associates to join ABCD.
Warm Regards,
L. Joshua French, President, Eastern New York ABCD (2017 – 2018)